Meera & Josh!
"You and me? It's a forever kind of thing."
As my first full wedding season comes to a close, (and I FINALLY get to blogging everything..) I've decided to start with my favorite wedding of the summer. And that's a difficult thing to say, because every wedding I shot this summer was so special and amazing.
The reason Meera and Josh stuck out so much, is because my entire experience with them has been the embodiment of why I do what I love, and why I love what I do. From the beginning when they reached out to me, with nothing but generosity and kindness, and invited me to stay in their New York home with them. We did their engagement session in Central Park, and as my first engagement session (!!) I ever shot, they made everything so joyful and easy.
They trusted me when I said I was going to jump in and out of the boat we were in. They trusted me when I lead them around a park I'd never been to, and again with the direction for a task I'd never done before. Because of them, those pictures were chosen and published in a collection of "The Best of the Best engagement photos" by Junebug weddings. These two wonderful humans not only opened up their home, but they opened up themselves, and brought so many wonderful opportunities with it.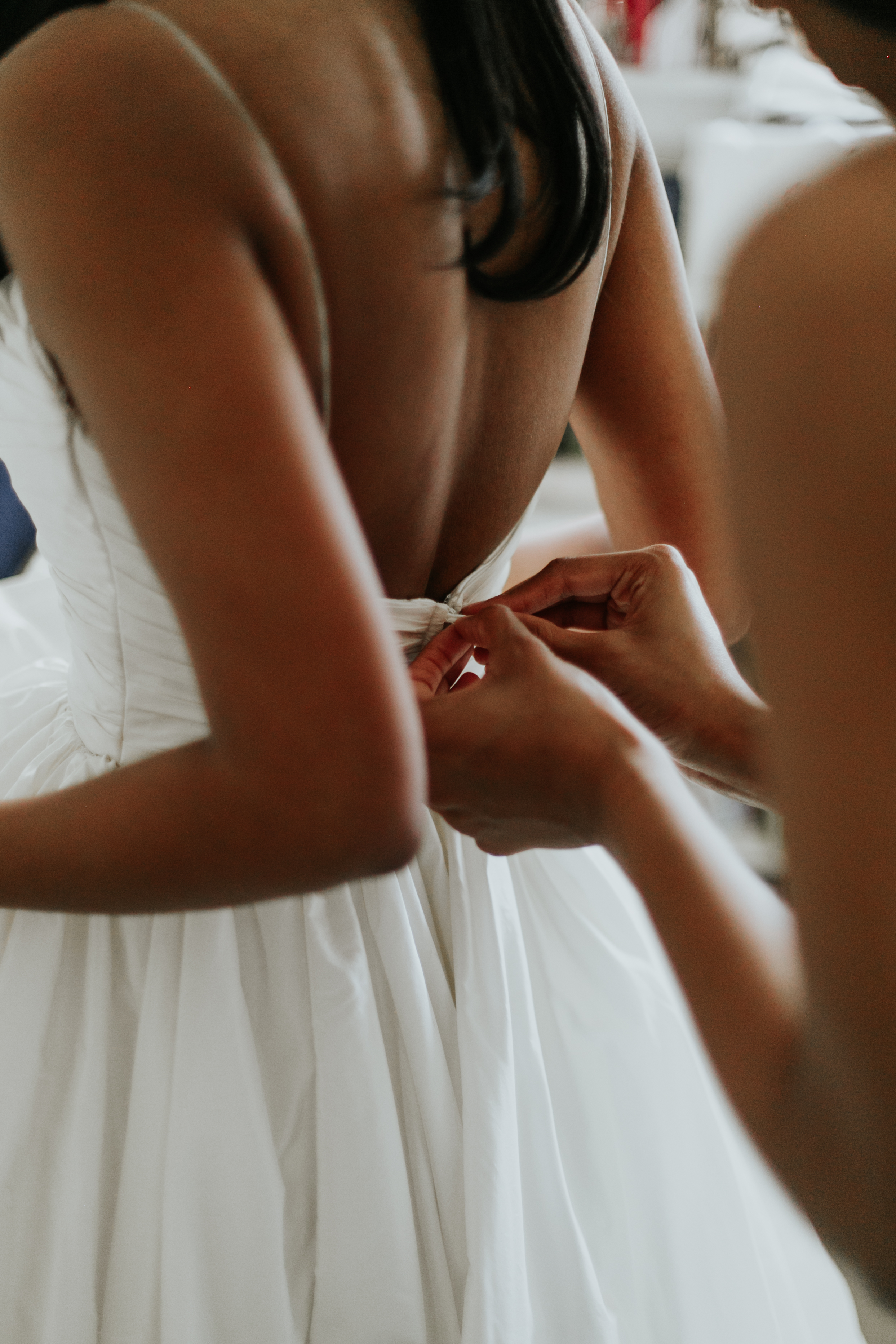 Their wedding, 9 months later, was held in Chicago, IL (where we are both from!) and lasted from 10am to 1am.
I was lucky enough to shoot their wedding alongside the most incredible photographer, Christine Meyer, who I hired as my second for that day. Christine and I have known one another since our childhood, and because we grew up coaching each other on how we like our pictures (back then, mostly of ourselves) we have come to a point in our adult careers, where she just gets me.
She knows how I shoot and so effortlessly compliments it with different angles, and the same enthusiasm. I cannot say enough about good things about her, so just know- for 2018, she will be the first person I refer weddings to. She. Freaking. ROCKS.
During the ceremony, I turned to her (in tears) and said "I am so. glad. you're. here." And then we awkwardly cried behind our cameras, because not only do we get to work together, but we get to share moments with clients like these, who make sense of all the crazy hard work we do.
Meera and Josh are so effortlessly wonderful, in everything they do. Their wedding was the most incredible celebration of love I've ever been a part of. With Meera's entire extended family being from India, and Josh's family being from Nebraska, their whole guest count was wearing half black-tie attire, and half Indian saaris. Their ceremony was rich with color and culture, and they celebrated both of their families with wedding traditions from both sides. I've never been able to SO clearly see how beautiful the joining of two families really is.
For their reception, they threw a huge dance party in the showroom of their venue, and the DJ played both Indian and Pop music, which of course resulted in a crazy multicultural dance off.
Meera changed into a traditional lehenga for the reception, and I almost died. I have always loved and admired Indian culture, because of their love of color. It was truly a gift to photograph, all of it. Meera, you are so incredibly beautiful.
These two. They are why I love what I do.
Thank you, Meera and Josh, truly.
-REDDEN